How Suds 'N Such began:
I've wanted to make soap for years but never got around to doing it.  There was so much to learn, so many supplies to purchase, etc.  Then, one morning I was browsing Craigslist.  I came across an ad in the free section for soap supplies.  I thought it was too good to be true but I wrote to the owner and asked for more info.  She was moving and didn't want to take her supplies with her.  It must have been fate!  She gave me molds, ingredients, fragrances, etc.  I couldn't believe my luck!
So I started doing a lot more reading.  Cold process soap sounded difficult so I started with melt & pour (using a premade base and adding colors and fragrances).  I made some for my family members for Christmas that year and they loved it.  So much so that they convinced me to start selling.  I signed up for a craft show and in the meantime I looked into Etsy.  At the time Etsy was still somewhat new and unknown.  To my surprise, 8 days after listing my soaps I had sold some!  
The infamous Christmas soaps: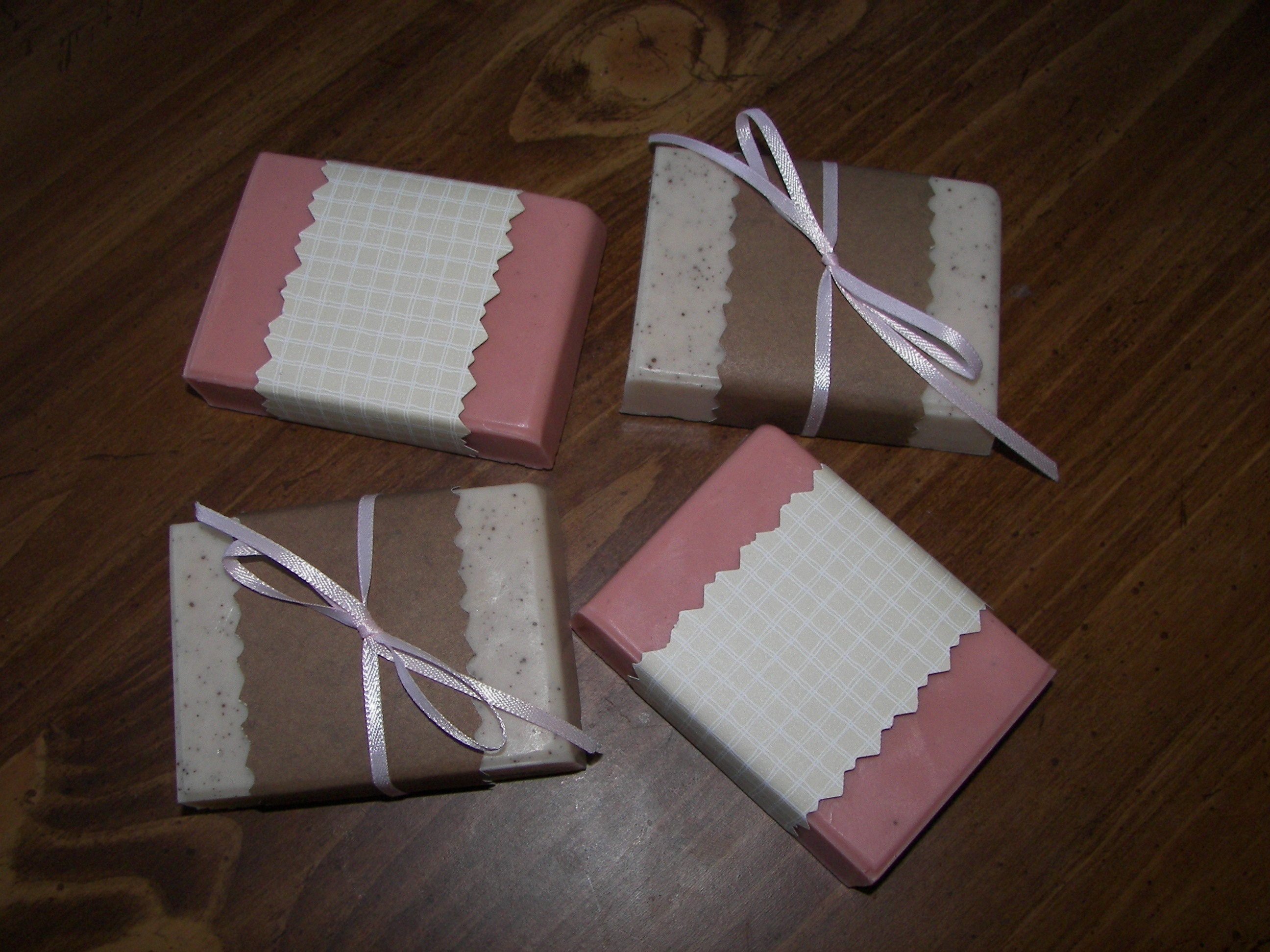 I still wanted to learn cold process soap making so I took a class and began experimenting on my own.  Now, all my bar soaps are made from scratch using this method.  I still use the melt and pour for some of the novelties because it's an easier consistency to work with, but I only use bases that are free of parabens, sulfates, and other detergents.
Throughout the years I have made numerous other products such as lip balms, body butters, and perfumes, but my favorite has always been soap.
Here are a few photos to see how the soaps have evolved.
Some of the first packaging: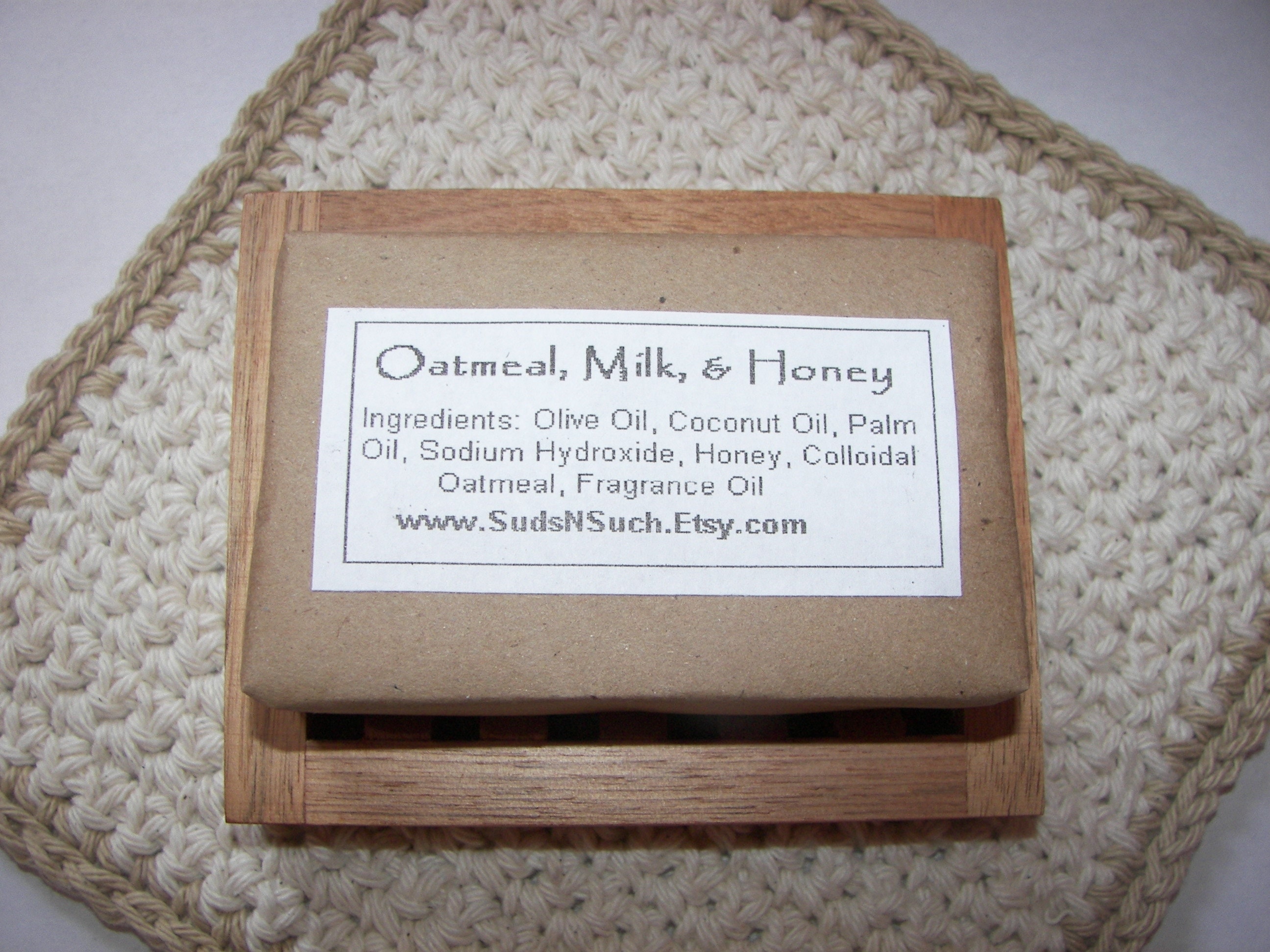 Getting closer; we have a logo: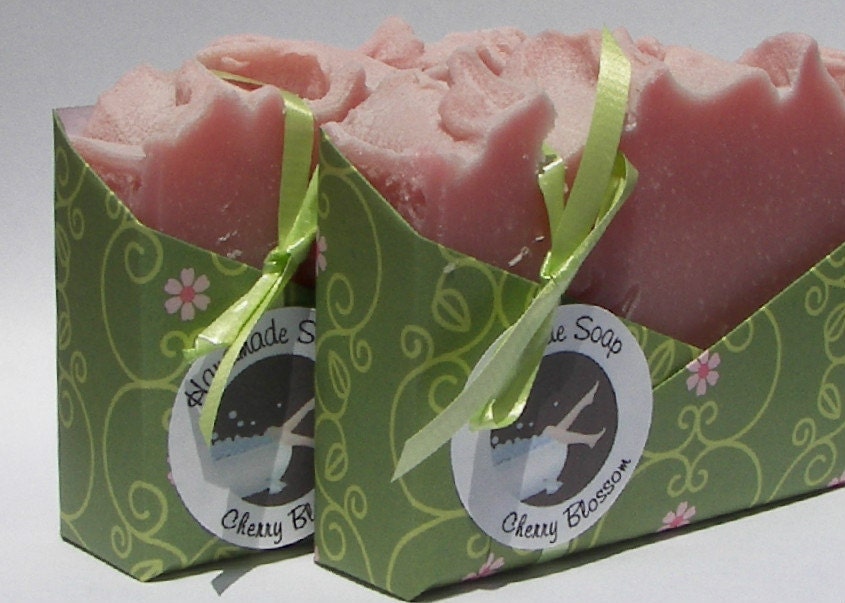 Where we are now: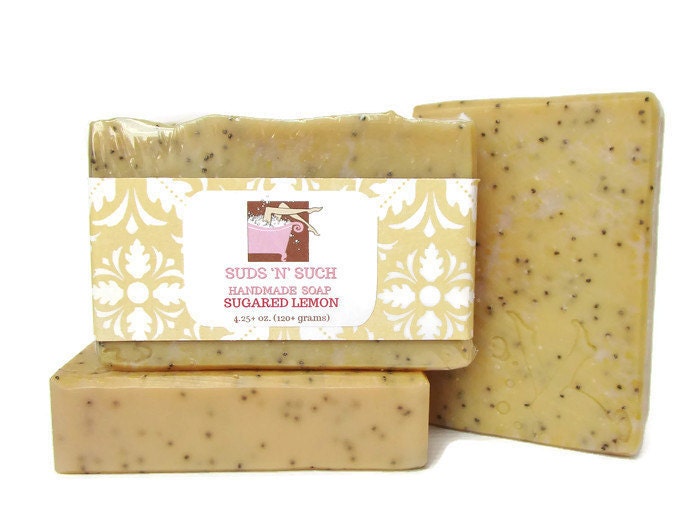 The past 10 years has been an amazing journey and I can't wait to see what the next 10 years brings!